Pandemic boosts demand for domestic courier services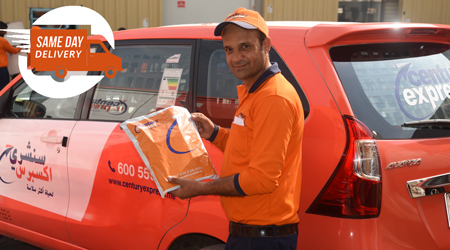 Sep 30, 2020
Century Express will cater to the needs of UAE markets as demand picks up
DUBAI (September 29, 2020) — The domestic market for Courier, Express and Parcel (CEP) in the UAE is expected to gain momentum as travel restrictions and e-commerce boom generated demand for courier services in the country, according to a report.
The CEP market in the UAE is dominated by international B2B deliveries, however B2C services are picking up steadily after the pandemic hit the country.
Referring to latest Modor Intelligence report, Najeeb Kabeer, partner and managing director of Century Express Courier Services, said the market for CEP in UAE is estimated to be valued at more than $1.6 billion and it will grow at steady pace.
"There is a slight increase in demand for domestic courier services as the travel movements are restricted due to the pandemic while growing online transactions also generated addional demand to deliver the sales order across the UAE," Mr Kabeer said.
Modor Intelligence  report said the CEP market in the UAE is currently dominated by international B2B deliveries with more than 65 percent share of the total market, according to the report. However, domestic courier services registered an upward trend after the pandemic and the trend is expected to continue in coming months.
"The UAE's strategic position, excellent infrastructure and consustant economic growth have made the country an ideal regional base for most courier and express service operator," Mr Kabeer said.
The UAE is home to major courier and express service providers such as Aramex, UPS, DHL, FedEx and the government-owned Emirates Post. With high competition, these major international express integrators are not able to gain significant footprint in the domestic delivery business and the market is being dominated by local brands such as Aramex, Emirates Post, Fetchr and Century Express Courier Services.
"We have over a decade experience catering to domestic and international markets. Century Express is a trusted courier service across the UAE and more than 195 countries around the world and we are ready to cater to the needs of local market," said Mr. Kabeer.
Century Express Courier was set up in 2005, with its headquarters in Dubai and a branch office in Abu Dhabi. It has service partners in Nepal and Oman and the company's international shipments are dispatched through the network of major integrators with a coverage of 195 countries worldwide.
"We have a strong network to serve domestic CEP market which is almost 35 percent of the total business. After the pandemic, domestic courier services picked up as residents prefer to deliver documents, gifts and other cargo through couriers," Mr Kabeer said.
Source: