Excellence as the "ONLY" way forward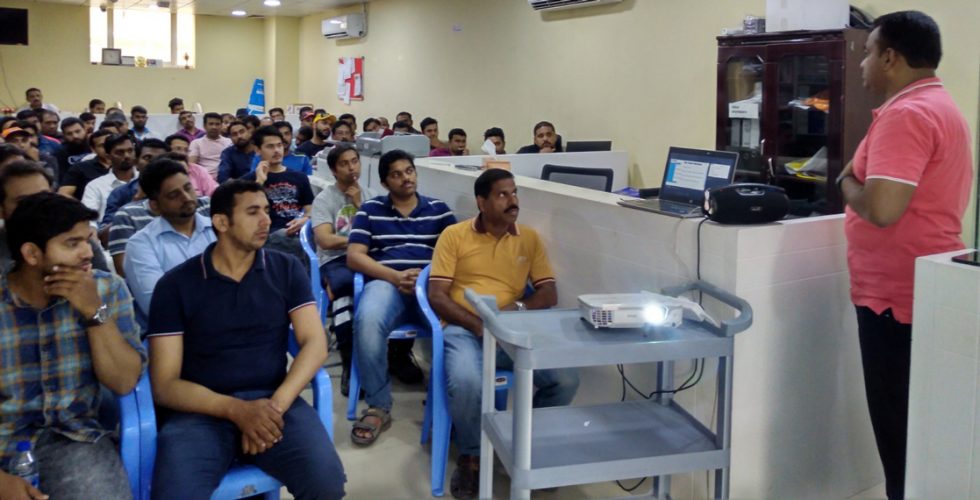 Mar 22, 2019
Century Express has organized a quarterly all team gathering to focus on: Excellence!
Termed "My Business", the program brought together the courier personnel from all 7 emirates. The gathering was about the courier personnel, their experiences on the road, the challenges they face and how to best resolve these challenges.
The program was spearheaded by the entire leadership team including Mr. Najeeb Kabeer, the Managing Director of Century Express & Mr. Turab Ur Rahman, the General Manager of the Last-mile Division at  GPL. The Group Business Excellence Manager Mr. Kiran Varri took the team through a presentation covering case studies & video snippets highlighting the ingredients of Excellence.
Mr. Turab brought up real life scenarios faced by the team in the recent past, making the session realistic, interactive & relevant. The team also had the opportunity of having a key client participating in the training program. The client witnessed the training and was impressed with the effort put to ensure our commitment to clients.
The two-hour session ended with 5 Role Plays by the staff members themselves. This helped the team experience being in the client's shoes waiting for an urgent delivery and dealing with real-life circumstances. This way, the session reinforced the overarching theme for the day: Excellence and ensured a participative session with high recall quotient.
No gathering can be complete without it's share of team bonding. The session ended over some delicious samosa, chai & soft beverages. Not to settle for anything less on team bonding, the team was treated to their choice of Biryani at a nearby popular restaurant.
Taking inspiration from the session, the team also ideated two new Excellence initiatives, one of which is to appoint a Support Specialist who will be available to all courier personnel and assist them in better handling of special delivery requirements. More to come on this front…watch this space!