Dangerous Goods Courier Awareness Training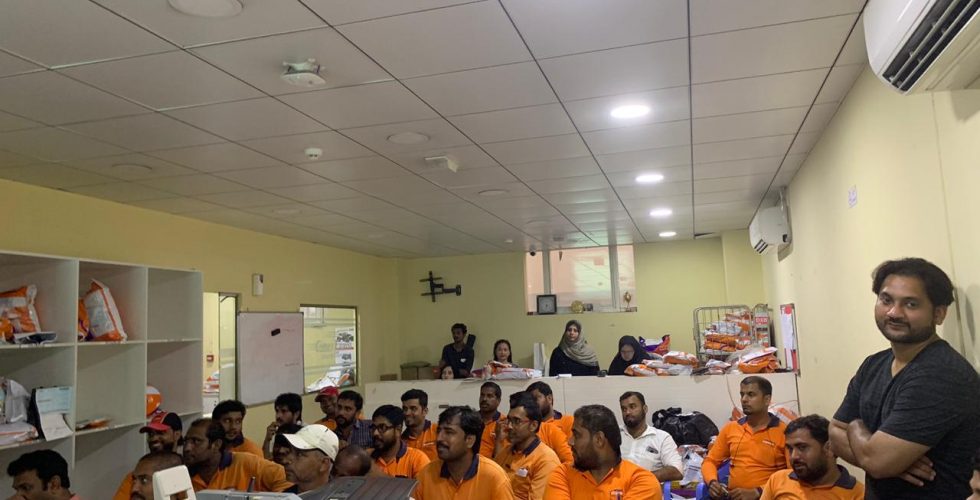 Sep 19, 2019
It goes without saying: Safety is the best prevention technique. Courier firms transport thousands of goods daily and there are instances where the guard for carefulness  is let down. This becomes even more critical & dangerous when one is handling "Dangerous Goods".
As the word itself reflects, "Dangerous Goods" are always, I repeat, always to be handled with heightened caution, diligence and with such meticulousness topping the priorities of any delivery company. Such a priority arises from the awareness of the negative effects a mishandling of a dangerous good can inflict on the deliverer himself, his colleagues, his community and the overall environment.
Precision, accuracy and consistency in handling dangers goods are the fundamentals of the game. True industry leaders master all three. In continuation with the mission towards being the best courier company in the MENA region, Century Express conducted a Dangerous Goods Courier Awareness Training session for all of its delivery personnel, warehouse handlers and supervisors.
Mr. Turab – General Manager of Century Express,  along with Training Head Mr. Kiran explained to the courier personnel the classifications of Dangerous Goods, the procedures to be followed while handling them, and the  various risks associated with poor handling. The senior team also guided the team how to ensure the safety of themselves, their surroundings and everyone around. The team was also provided with case studies highlighting the cost of poor handling when other companies have failed to comply with such processes.
The session ensured that every attendee is better informed and more aware of Dangerous Goods and their associated risks.